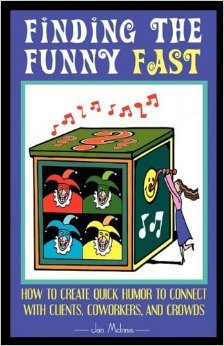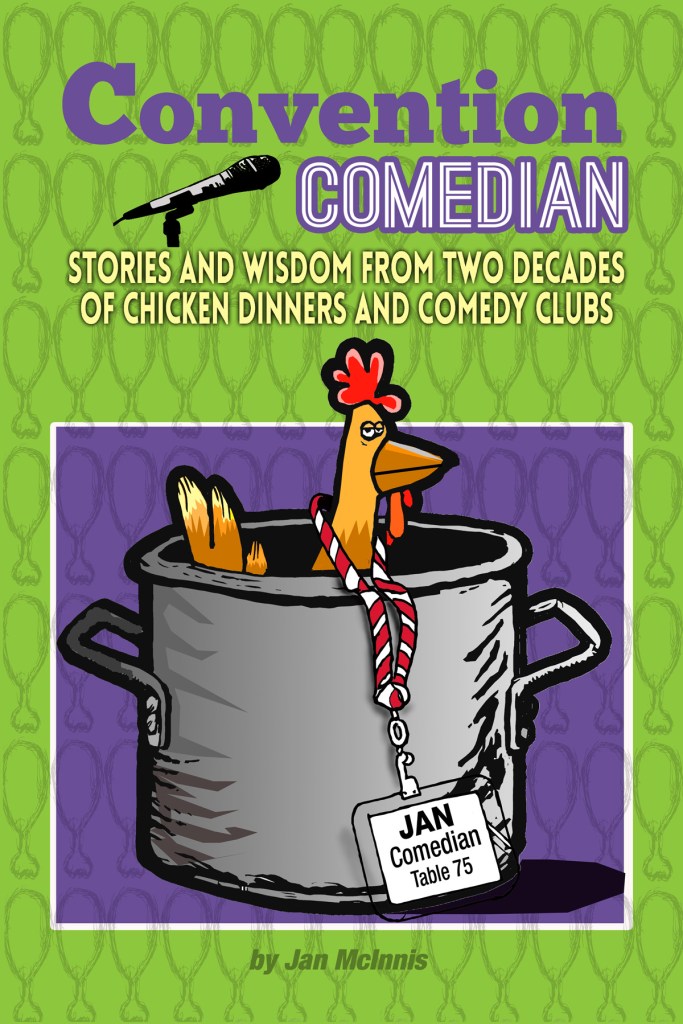 I'll do it Myself!
So you think "to heck with her, I'll write my own jokes!" – well good for you. . . because you CAN. Nobody ever "gave me permission" to write jokes, I just did it, so you can too. For $10 bucks + $2 shipping, you can read my easy-peasy book on how to create the humor yourself, titled Finding the Funny Fast: how to create quick humor to connect with clients, coworkers and crowds. Go to Amazon to order the book.
It's gotten rave reviews:
"A must-read for anyone who wants to make an audience laugh. If you want to learn how to create comedy from an established pro, buy Jan's book."
-Peter Charkalis, former staff writer for The Late Late Show
AND. . .
You can also subscribe to my comedy writing blog, appropriately titled www.ComedyWriterBlog.com.  Every week I pop in once or twice to give a comedy writing tip!
FINALLY. . .
You can also contact Jan for some free articles on joke writing. . .then enjoy coming up with the funny on your own!  Jan@TheWorkLady.com
Jan's 20+ years as a comedian in comedy clubs and corporate events are written up in these funny stories along with the tips on what she learned. Go to Amazon and order the book there.