Need Some Jokes? Watch A Clip and if you like what you see
hire Jan to write some hilarious material for your next event!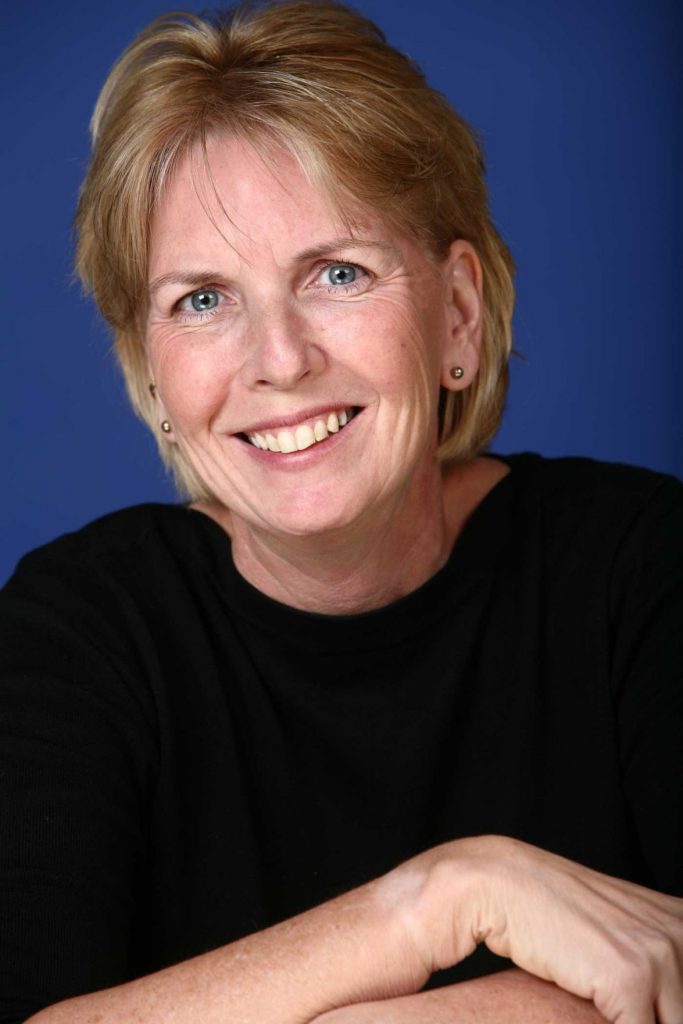 <iframe width="260" height="215" src="https://www.youtube.com/embed/66K4cRFVMf0" frameborder="0" allowfullscreen></iframe>
For comedienne Jan McInnis, life is full of "funny business." She – and the audiences who continually rate her act "hilarious" – wouldn't have it any other way. Inspired by fifteen years of working 9 to 5, Jan has created a unique niche for what she calls "cubicle comedy:" cornering the corporate convention market with her popular appearances at conferences, training sessions, employee retreats and banquets held by such companies and organizations as Lockheed Martin, Kaiser Permanente, the Atlanta Federal Reserve, MIX Radio, Women in Film & Video, MCI, Greater Washington Society of Association Executives, and The Mushroom Institute.
A knack for humorous analysis enables Jan to write a stand-up routine geared to each specific audience, such as when she suggested to Home Depot employees that computers are the only thing that duct tape can't fix, and confided to the Virginia Forest Products Association: "I read that there is wood in some products like cereal. Finally we know the ingredients of Grape Nuts."
Jan's experience in the corporate world gives her an inside track on work place humor. "On stage, comics talk about what bothers them," she explains. "The crazy stuff I had seen in various offices had bothered me – incompetent bosses, depressing environments, like the cubicle. Who invented the cubicle?? I can appeal to the collective experience! It's fun to make fun of that, and it's a great release valve for my audiences."
Jan's corporate clients provide answers to a three-page questionnaire on their company, detailing the ins and outs of what they do and how they do it. Jan checks out their website, takes a tour of a plant or office complex, sits in on conferences/sessions/ speeches, talks to personnel, and even bones up on jargon specific to their field. All that's left is to perform a tailor-made routine that has her audiences rolling in the aisles.
Unlike some other popular comics, Jan doesn't rely on X-rated humor. "People get the wrong impression about 'clean comedy'," she explains. "They think clean means overly zealous and religious, and it's not. A lot of people call themselves 'edgy' when what they are is 'dirty.' You don't need to spell it out to be funny. Everybody has their niche. I think you have to be yourself on stage."
Born in D.C., Jan was in charge of the "Joke of the Day" for her junior high school lunch table. Not surprisingly, she majored in communications at Virginia Tech, where she was a disk jockey for the local punk rock radio station. Summers were spent in the capital, as a guide for driving tours of historic monuments. "You can tell tourists anything," she confides, "although I was pretty accurate."
Upon graduation, reluctant to insist to her parents she thought she was "funny enough to make a living at it," Jan entered the world of business: she worked in the marketing department of the National Ocean Service, and later, for the National Academy of Sciences on the popular PBS 7-hour series, "Planet Earth." She also was hired to coordinate fundraising, membership and marketing for the Optical Society of America, a professional organization for engineers and scientists.
It wasn't until a local radio station sponsored a contest for which the winning comic would be awarded a spot on the "Tonight Show" that Jan gave comedy a serious go. While she didn't win the contest, one of her jokes was quoted in the paper next day. When a subsequent open mic experience led to her first professional booking, Jan knew she was truly was "funny enough to make a living at it."
For two and a half years, she kept her day job while performing nights and weekends, until she gave up the corporate world to pursue comedy full time.
Jan has created specialized material for such diverse corporations and organizations as: Merrill Lynch; Kaiser Permanente; Pep Boys; MCI; John Deere; Western Union; American Chemical Society; ReMax Realtors; Women in Film; Women's Bar Association of Washington, D.C.; Pinehurst Country Club, North Carolina; Steel Shipping Container Institute; Edison; SUNY Colleges; Orange County Bar Association; Lockheed Martin; and the Alfalfa Seed Growers. She is a regular performer at major comedy venues like the Improv, Catch a Rising Star in Las Vegas and Reno, and the Comedy & Magic Club in Los Angeles, and as a freelance writers, supplies topical jokes for radio and late-night television.
When she's not in front of a mike, Jan makes her home in Glendale, California, where her hobbies include all kinds of athletics (skiing, swimming, golf and cycling). A National Park Service pass lets her keep in shape while hiking through some of the most spectacular parts of the country. She also enjoys playing the drums – when her neighbors aren't home.